076 The Chemical Wedding of Christian Rosenkreutz - 12 Lecture On-line Course by Eugene Passofaro, PART I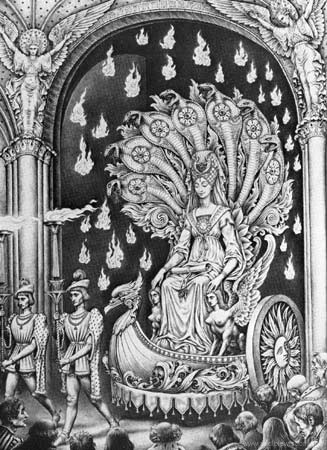 Ask about this Item
076 The Chemical Wedding of Christian Rosenkreutz - 12 Lecture On-line Course by Eugene Passofaro,
Part 1, Day 1-3
Part I - from Chapters 1-3 Includes, original poetic readings by Eugene Passofaro that illumines the the text, and meanings hidden deep mysteries concealed within it. These 12 lectures establish for the student of the mysteries of the Chemical Wedding an opening and glimpse into the inspirations behind it.

A Rosicrucian Dramatic Classic Explained. The Most Studied and Magnificent Hermetic Treatise and Drama.
ONLINE COURSE, 12 LECTURES TOPICS , OPTIONAL CD SET FOR HOME STUDIES, LIFE-TIME ENROLLMENT, FORUM, WORD DEFINITION LOOK-UPS, EXTRAS, COMPREHENSIVE CONCEPT NOTES FOR EACH LECTURE

076 The Chemical Wedding of Christian Rosenkreutz - 12 Lecture On-line Course by Eugene Passofaro, PART I reviews
Be the first to write a review of this product!